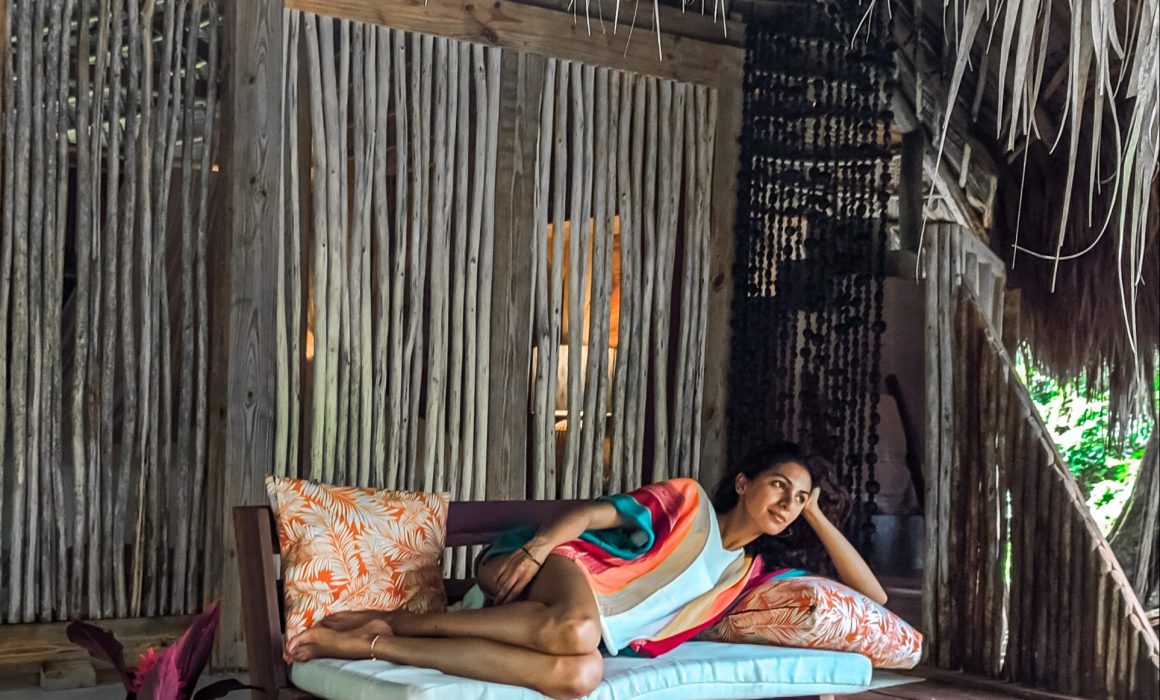 By: Naureen Chhipa @WhereToNau
The traveling world is changing tremendously due to COVID-19. The uncertainty of safety while traveling creates a delay and mental block in decision making; at least for me! I was always itching to book flights for my next travel destination, and I would religiously search the web for the week's deals. My research has shifted now to find places with low COVID-19 cases and less populated locations. As the traveling industry slowly starts re-opening, I recommend choosing a destination that's not too far from home. Luckily for those in North America, we have the Caribbean Islands, just a short flight away.
As winter starts approaching NYC, I am already daydreaming of re-visiting one of my favorite places in the Dominican Republic, Samaná. Having stayed here previously and meeting the owner, I am confident in the safety and protocol measures El Valle Eco- Lodge is taking to ensure every guest's well-being. All the Hotels/Resorts in the D.R. are strictly following all the health guidelines to ensure you enjoy a safe and pleasant stay while vacationing on the Island. If you're undecided about where to go for your next family vacation, then look no further and read on; this place is perfect!
Set inside the Jungle with bungalow-style lodges that will give you an eco-friendly, all natural, fresh–detox air stay (no germs allowed). Escape reality and disconnect! This eco-lodge is only a 5 min walk to one of the best beaches in the Dominican Republic; Playa El Valle, and a 15 min boat ride to Playa El Ermitaño-– a hidden deserted island beach.
In the jungle, the mighty jungle…
Staying at El Valle Eco-Lodge
El Valle is located outside the main town of Samaná. There are no bars, discos, shopping stores, or restaurants — only one colmado to pick-up a cold beer, and some snacks. You can also find fresh seafood huts by the beach. Most are only open from 11am- 3 pm since the beach is so secluded. It's the perfect place to isolate and enjoy nature!
Upon arrival at El Valle Eco-Lodge, you feel the warm welcome the owner, Caro gives. This Eco-lodge is designed in individual houses that can accommodate from 1 to 16 guests in total. It's the perfect place for family reunions, wellness retreats, and small corporate team building events. The space provides an open area where everyone can be at the same place, yet have their own individual private secluded lodge with common areas to host meetings and gatherings.
One of my favorite things to do while staying here is to walk around the premises and marvel at nature! Caro has an organic garden where she grows vegetables and uses them to cook at her in-house kitchen/restaurant "Gitana." Wake-up to the smell of fresh-baked bread and end your adventurous day by unwinding and indulging in the latest catch of the day; the seafood is so fresh!
Have ME time! Turning off your electronics is highly encouraged! Forgot your book? No, worries! Each room has a few titles to choose from. Take a day and master the art of doing nothing; clear your mind and meditate. Make unplugging your daily mantra!
And now let's have a room tour…
I love finding hidden places every-time I travel, and El Valle in Samaná was definitely one of them!
If You go
Contact Sun Sand Spirit DR. They can host your group and coordinate all activities during your stay. Traveling solo to Samaná can be a bit more challenging than Santo Domingo (the capital) or Punta Cana. Remember that this is a legit jungle. There are barely any lights or signs in the streets, English is not commonly spoken in town, and the GPS/WIFI will not always work. We rented a GPS with our car at the airport, and it barely worked! Getting lost in a country that you're not very familiar with can be overwhelming. Sun Sand Spirit DR can help you plan your stay so you can relax stress-free! Zaira being Dominican herself and a true islander can offer a locals insight with tips to maximize your time there!
Thanks for reading!
-Nau