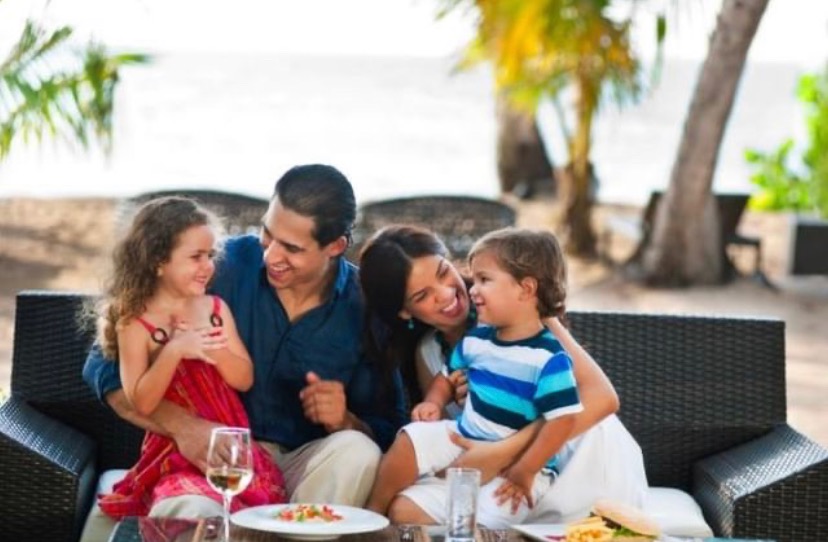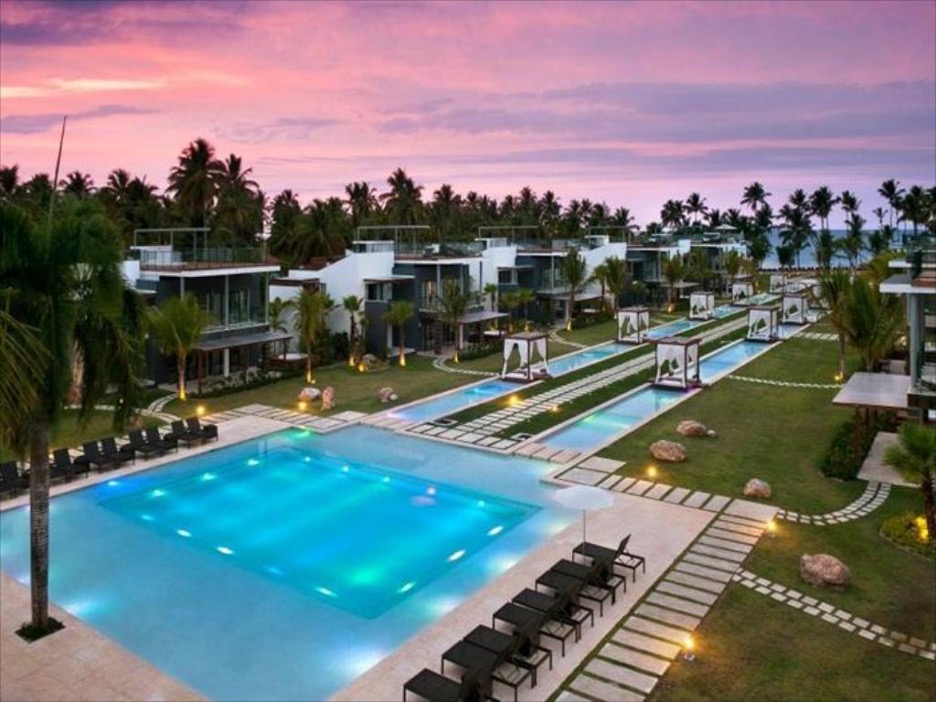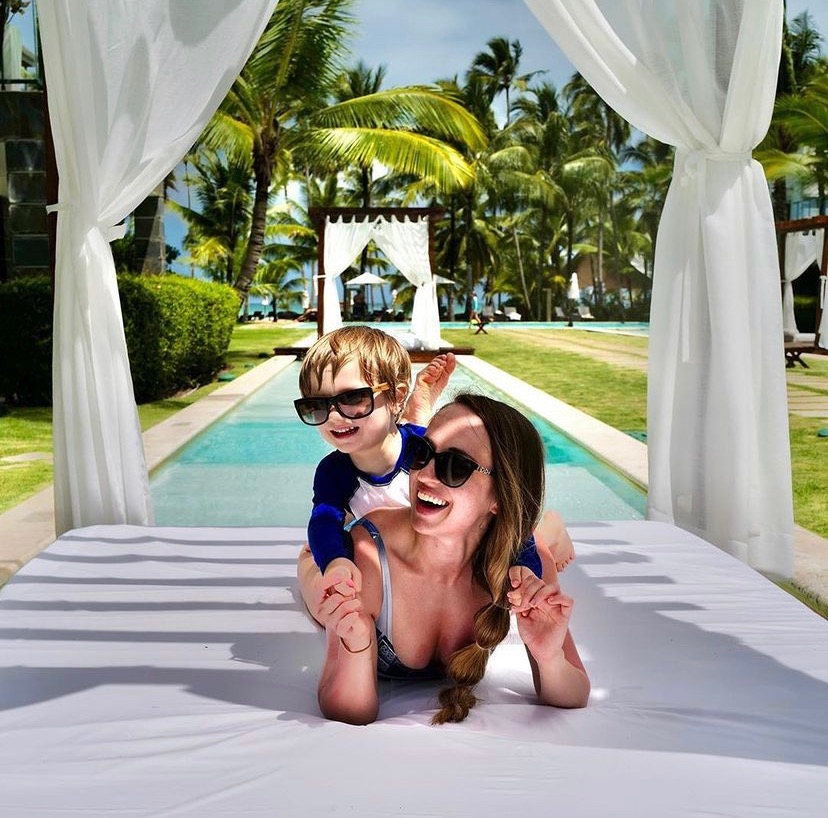 AGENDA & PACKAGE
Mindful Kids & Family Retreat
Welcoming you to our Soul & Senses Journey! @soul_and_senses_retreats We are pleased to announce finally the most wanted well-being retreat for the whole family! Join us in this journey to experience a Mindfulness Kids Retreat. In this edition, we are integrating the entire family to ease and help the busy parents and kids to learn with fun, active, and effective mindfulness techniques that build lasting strengths within the body, mind, and soul while offering moments of calmness, even when stress and strong emotions run high. Our partner Tiffany Santisteban is leading this retreat and she is a Mindfulness Yoga Kids Trainer 200-YRT based in Miami Florida.
Retreat Details & Location:
Dominican Republic
July 13 – 17
From US$2,550 Per Family/ Parents and kids aged 3-11
Save your spot – Limit Occupancy
Early Birds US$100 Discount
20% Deposit to secure booking
Payment Plan Available
Join Us Travel Exclusive: info@sunsandspiritdr.com
Agenda 4 nights / 5 days
Daily Yoga & Fun Gym activities | Mindful group wellness sections | Paddle-board | Snorkeling Kayaking | Playground | Tennis | Parent & Kid Spa Time | Sungazing | Catamaran Family Sailing | Bonfire Beach Marshmallow Gathering.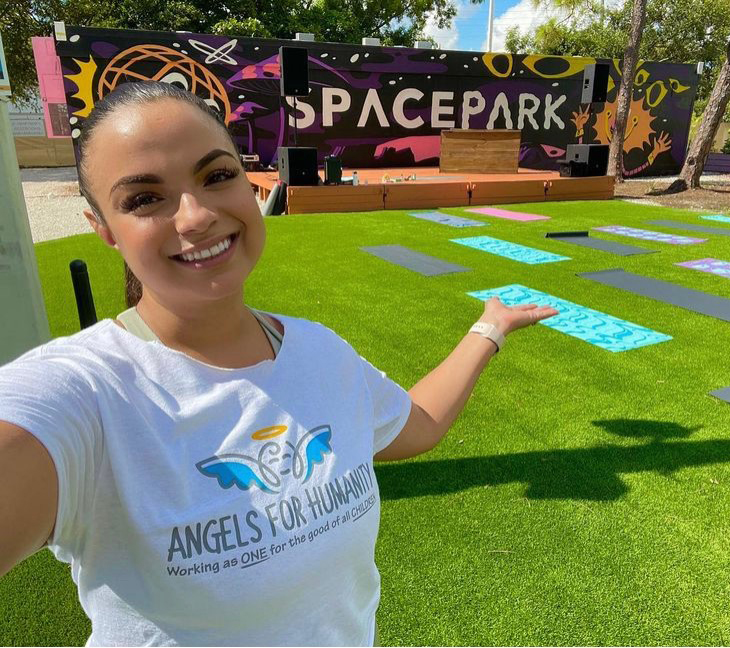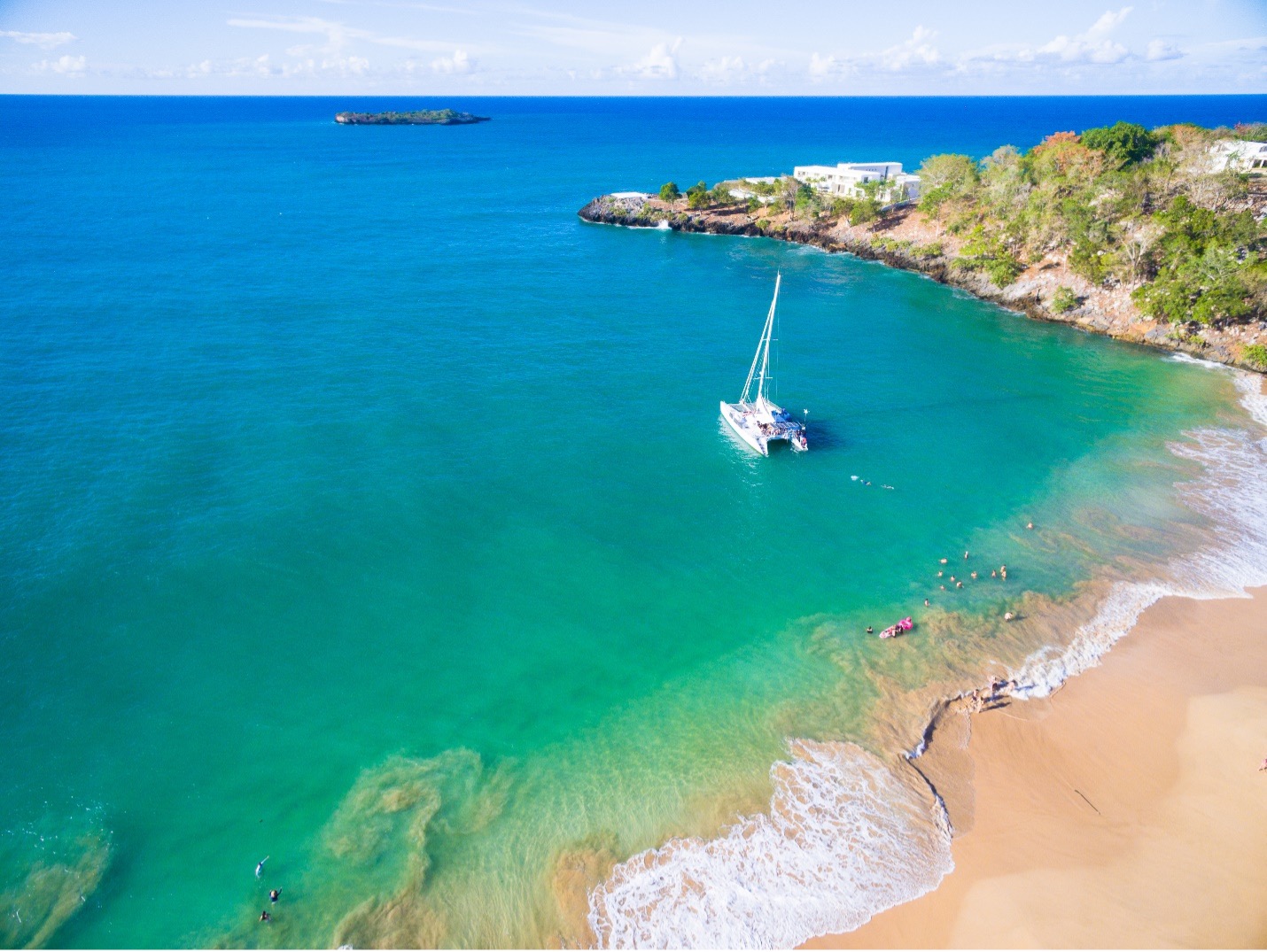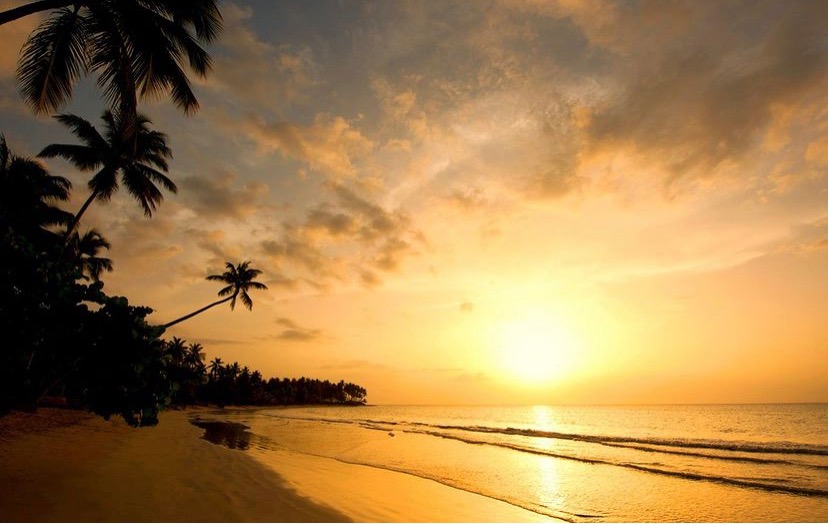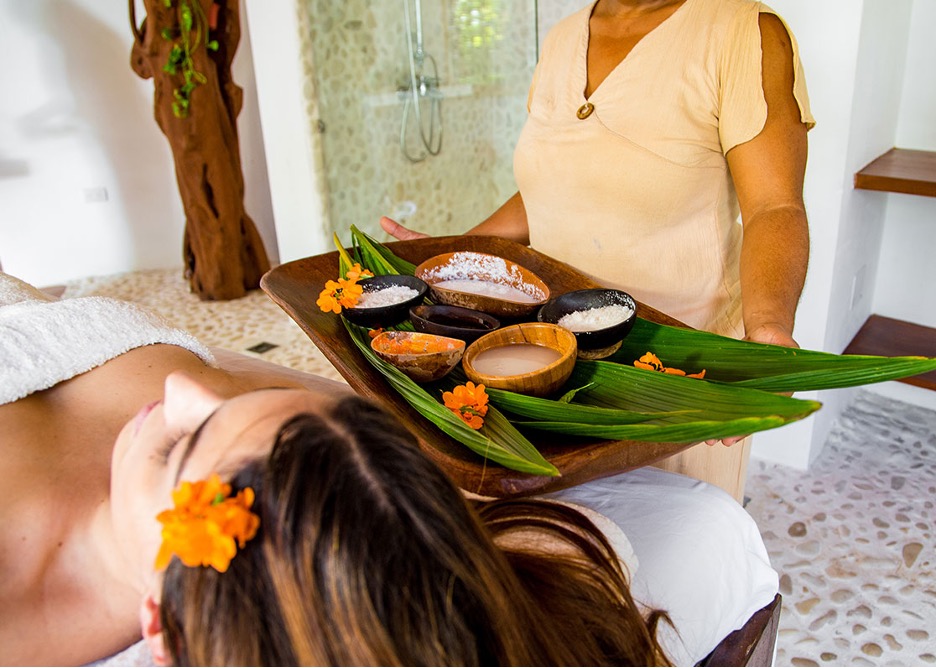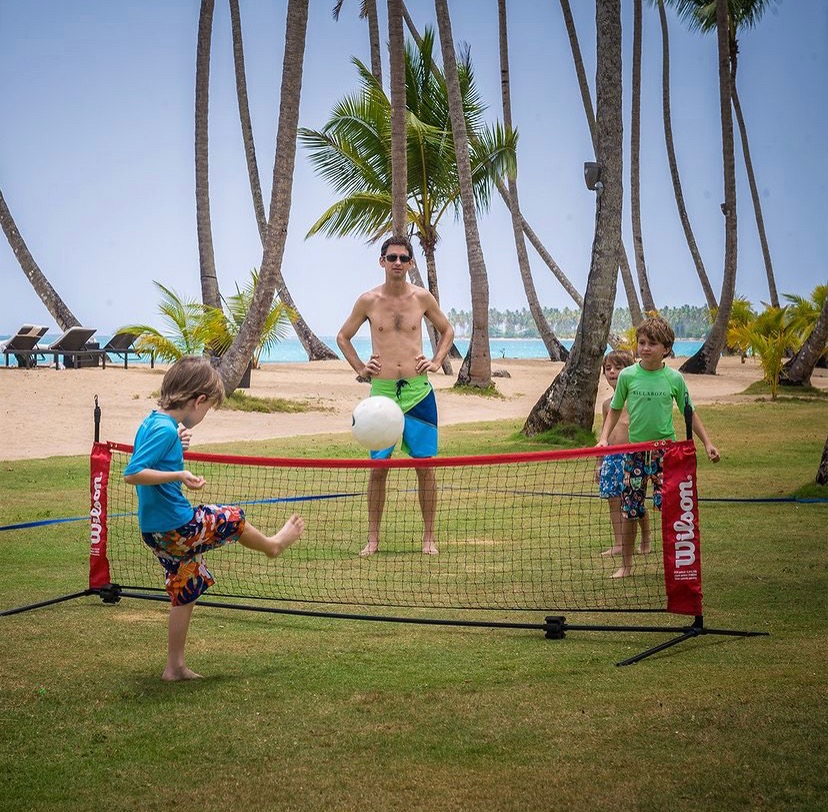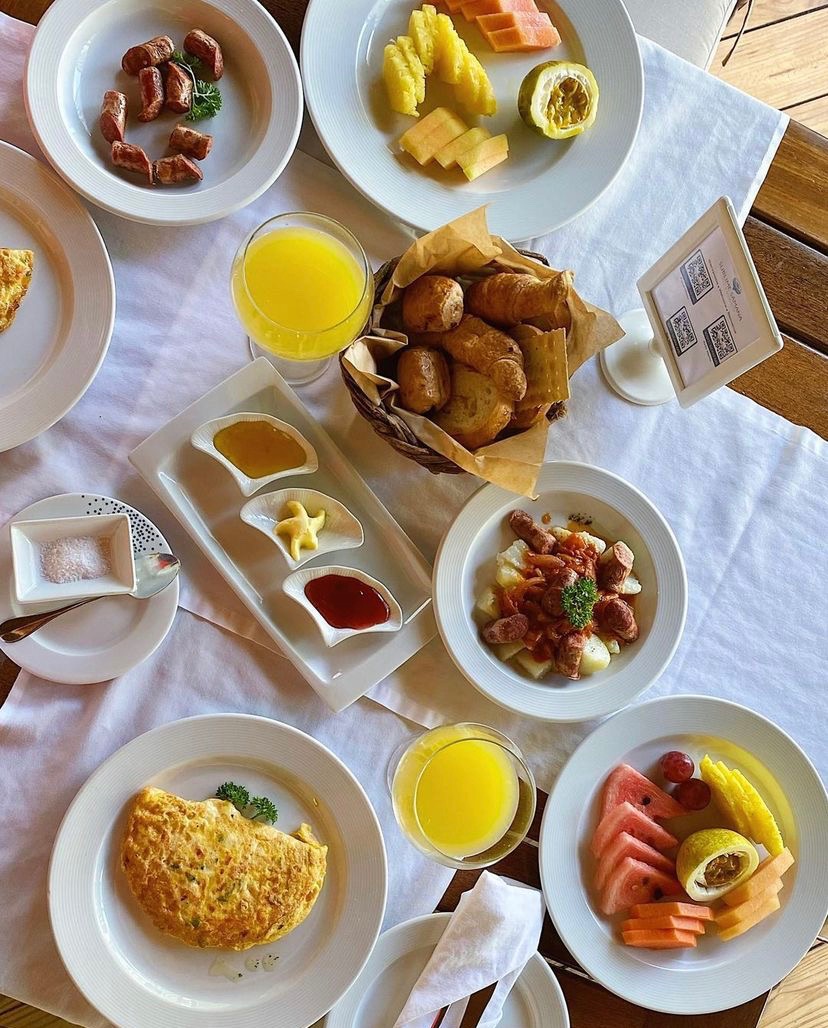 Mindful Kids & Family Retreat
AGENDA & PROGRAM
Our family retreat's purpose is to connect with one another, by practicing fun activities, focusing on how our bodies re-align, swimming together, and group sections of mindfulness conversations that assess where we are individually and as a family. Also, time outdoors, meditation in nature, kindness, and mindful self-compassion benefit all.
By arriving at a paradise beachfront and secluded Hotel tucked in a tropical spot, you will feel and see the beauty of nature and smell the salty waves of the ocean.
With openness, you will enjoy every moment with your family to learn essential practices to apply in your daily life, as well as the kids to adapt to these transformational and beneficial changes through their growing stages.
While indulging in exquisite meals, pampering time with your child during a cacao massage by the Hotel's spa team, or a fun family ride on a catamaran sailing across the beach of Playa Coson, only blissfulness is the feeling you will experience altogether with your Lovely Family!
Rest assured our retreats are designed and curated to accomplish wellness individually and collectively!!
About Tiffany Santisteban 200-YRT
From a young age, Tiffany was drawn towards a spiritual way of living and a mind-body connection. Movement, music, and writing have been ways she's been able to connect within at a souls level.
She first heard of yoga in 2013 while working at a gym but wasn't initially drawn to the practice as she preferred a faster-paced, high-intensity workout. Fast forward to a couple of years later, becoming a first-time mom, fiancé, and branching out on a business endeavor – yoga was exactly what she needed.
As she began attending community yoga classes after a friend's invitation, she noticed the transformation that was taking place in her life that she decided to immerse and deepen her knowledge with a yoga teacher training. That's when she discovered yoga was a way of life and that she needed to share the gift of self-realization with others.
Oftentimes we look for answers from outside of us, but one of Tiffany's goals as a yoga teacher is to hold a safe space so students can discover that the true teacher lies within them. True freedom lies in having awareness and becoming the observer of our own thoughts, ultimately gifting us with the power of choice to navigate each day with conscious appreciation.
She believes that no matter what age, everyone deserves to grasp that sense of freedom which is why she was drawn to start teaching yoga and mindfulness to kids, Having a toddler of her own, she knows first hand some of the challenges we as parents face but also the need so children can feel seen and heard.
With over 200 hours of teaching different yoga classes and techniques to children, she believes that the earlier kids are introduced to them, the more resilient they'll be in navigating life's challenges Tiffany's teaching style is inclusive to all, with the goal of creating a safe space that allows each student to show up exactly as they are with the intent of experiencing love and connection.
Agenda
Day 1 | Wednesday
Arrival- Welcoming to Sublime Oasis with Healthy – Toast!
Meet & Greet the staff and attendees
Walk around and enjoy amenities Dinner- gathering cheers
Day 2 | Thursday
Rise and Shine – Breakfast Time
Morning – Yoga & Mindfulness sections
Lunch
Free Time | Water sports Relaxation
Pool-side or Beach
Dinner- Gathering- Stargazing
Day 3 | Friday
Rise & Shine Breakfast Time
Morning Yoga & Mindfulness sections
Parent & Kid Spa Treatment
Lunch
Fun Activities | Water sports
Dinner Stargazing & Surprise
Day 4 | Saturday
Rise & Shine Breakfast Time
Morning Yoga & Mindfulness sections
Family Catamaran Sailing
Lunch
Free Time – Fun Activities
Dinner Sunset- Beach Bonfire Gathering
Day 5 | Sunday
Sleep In & Packing
Breakfast Closing Ceremony
Exit Hotel
Transfer to Airport for Departure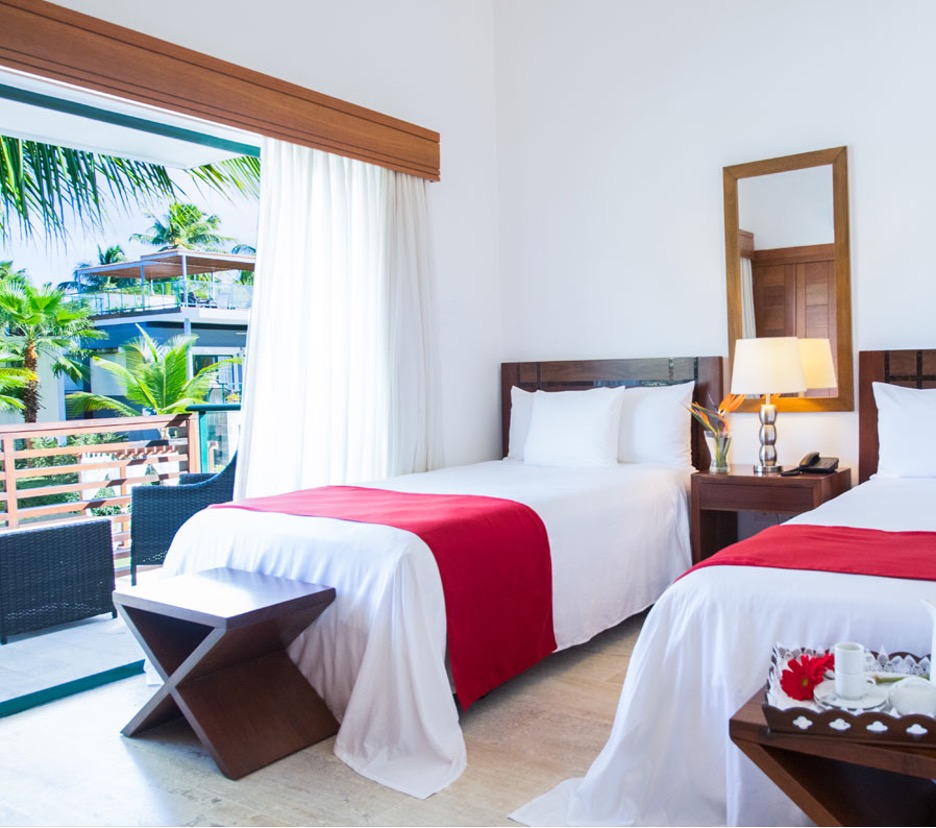 AccommodationS
Pricing & Inclusions
Private Two Bedrooms Suite w/Jacuzzi US$2,550 per family.
Private Two Bedrooms Casitas w/Jacuzzi US$2,675 per family.
Package Inclusions 4 nights – 5 days, Breakfast a la Carte, Local Airport Transfer, Daily Yoga & Mindfulness Program, Parent & Kid Spa Treatment, Catamaran Family Sailing, Pool and Beach Activities Kayaking | Paddle Board | Snorkeling | Tennis Playground Sunset- Bonfire -Marshmallows Gathering.
Exclusions AirFare, Lunch & Dinner, Additional Spa Treatments, Additional Activities.
20% Deposit to Secure Spot. Available Payment Plan. Book Now! Contact us info@sunsandspiritdr.com